The VEMT Loyalty Marketing Cloud
Persuasive Marketing. Powered by Technology. Driven by Psychology.
You'll persuade your customers to spend more, and more often.
You'll get the right offer to the right customer. Automated.
You'll encourage recommendations.
Most applied Persuasive Strategies by our Clients
Fastest growing Persuasive Strategies this year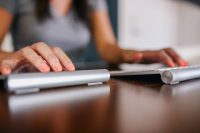 Let us demonstrate
Based on your customer journey(s), we can demonstrate how you could implement strategies fast and effective. Just connect with us for a demo.
Let us propose
Let us help you make a few decisions: on channels, integrations and ambitions. We'll create a flexible proposal based on those decisions, craft it according to your feedback, so the only action left is to say 'Yes' to the proposal and let us do the work.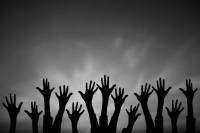 Let us help you start
Your program will deliver value in many ways: increase spend per visit, increase visitor frequency, lengthen the customer relationship, increase advocacy and engagement. You choose, you create, you harvest. We'll get your staff started with a quick and smooth on-boarding. If you want to, we'll get your customers on-board too.
The secret to our success?
Simplicity. Our intuitive platform with its Persuasion Planner allows you to create marketing programs designed around rewards, influencing customer behavior. It's easy to get started. You'll see results immediately.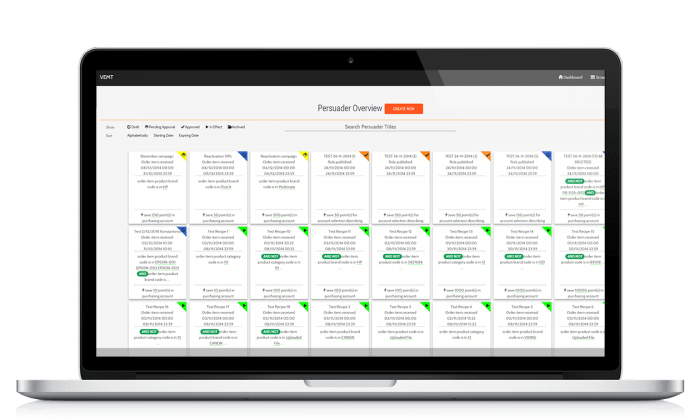 Not just any Marketing Cloud
Not all Marketing Clouds are created equal. VEMT's platform is powered by technology, but it's driven by psychology, in the form of Persuaders™: customizable to automatically trigger rewards, benefits and privileges to customers when activated by events, including purchases, referrals and social media participation.
Find out why we are trusted by companies worldwide to deliver marketing power to over 16 million customers.
Talk to us
Your growth path is worth a call.