The VEMT Loyalty Marketing Cloud
Persuasive Marketing. Powered by Technology. Driven by Psychology.
We persuade your customers to spend more… and more often.
We encourage them to recommend your business to their friends.
 We provide you with behavioral insights that enable you to act in real-time to deliver the right offer to the right customer.
Imagine the impact on your results…
Most applied Persuasive Strategies by our Clients
Fastest growing Persuasive Strategies in 2016
How easy is it to get started?
Start Smart
With the capability to be as simple or complex as you require, getting started is easy. Start small and develop more engaging programs as you familiarise yourself with the system and begin learning from the data.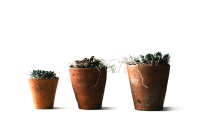 Easy to scale
Pick and choose modules to suit your needs. Scale up and down with ease by simply adding new elements and create custom program elements. One platform means no complex migrations or implementations. Our API's make integration with third parties easy when required.
Get Clever
Create Persuaders™ that execute pre-programmed actions to react to everyway a customer could potentially behave. Serve them relevant persuasive responses at the direct moment they are ready to convert.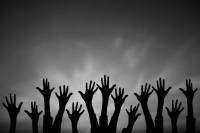 Increase Turnover
Your programs can deliver value in so many ways: increase spend per visit, increase visitor frequency, lengthen the customer relationship, increase advocacy and engagement. You choose, you create, you harvest.
What's the secret to our success?
It's simple really. Our intuitive web-app based platform with its Persuasion Planner allows you to create customised smart marketing programmes designed around value exchanges that suit your business and your customers' needs. It's easy to get started and you'll see results immediately. Ready to watch your turnover grow?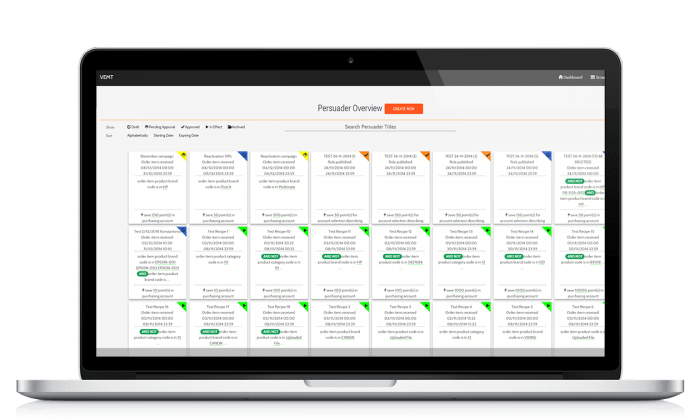 Not just any Marketing Cloud
Not all Marketing Clouds are created equal. VEMT's platform is powered by technology, but it's driven by psychology. Psychology in the form of smart Persuaders™, customizable to automatically trigger rewards, benefits and privileges to customers when activated by any number of instances , including purchases, referrals, and social media participation.
Change what you mean by persuasion marketing. Find out why we are trusted by companies worldwide to deliver smart marketing power to over 10 million customers.
Talk to us
A meaningful talk about the growth path of your marketing technology is worth a call.
Can you afford not to?